Doula Services
Jill and Paula
Part of our philosophy of support is encouraging clients to have an active role in their birth preparation. There are so many practitioners in our community with excellent course offerings and support options, and our goal with The Village Workshops and Wellness is to bring these practitioners together and help new families to form their own support communities.
We support clients choosing to birth with any type of care provider at Lions Gate, Burnaby, and BC Womens hospitals, as well as at home.
People birth best when they feel they are in a safe and supportive environment. We offer information and support to families in all birthing situations, whether it is a scheduled c-section, induction, medicated birth, or without intervention. It is our goal that you will feel heard and respected by your chosen care team in all circumstances and situations.
Jill also mentors newer doulas to help them grow their doula practices. Jill is involved every step of the way through the prenatal and postpartum process and is available for phone (and sometimes in-person) support during the birth process as well. By choosing a mentored doula you have access to the same services package, but for a reduced fee.

Included Birth Services
When you hire Jill and Paula as your doulas, you will receive the following services:
• An initial interview with no obligation
• 2 prenatal visits (one with each doula)
• Unlimited phone/email support
• Access to an extensive lending library
• Use of an Elle TENS machine
• On call 24/7 (or able to supply reliable, qualified back-up) from the point of hiring until the birth of your baby
• 1-2 postpartum visits as desired
• An in-home infant CPR and choking lesson for you and family members, friends, or care givers (up to 10 people) through Safe Beginnings First Aid
• Use of a birth pool and accessories (including set-up and take down!) – if desired and the situation is appropriate. This can be utilized whether you are planning a home birth or hospital birth, as many people enjoy water immersion for labour before heading to the hospital.
Fee
The fee for all of these services with Jill (and Paula for June 2018 onward) as your primary doula is $1400.00 + GST
The fee for the same package but with a mentored doula as your primary doula is $800.00 + GST
Flexible payment plans are available upon request.
Reduced fees are available for repeat clients (clients who have had Jill or Paula as their doula for previous pregnancies).
Postpartum Services
Paula is a highly experienced postpartum doula who is able to assist you with your transition into having a newborn. She is available both for day time and night time shifts.
Some examples of support could be:
– assistance with breast or bottle feeding
– support adjusting to parenthood including
processing the birth and navigating postpartum mental health
– newborn care
– sibling support
– sleep support (day or night)
– meal preparation
– light housekeeping
– errands
– baby's laundry
Fee: $28/hr daytime (4 hour minimum),  $32/hr night time (8 hour minimum)
Additional Services
Jill also collaborates with other practitioners to add additional services on to packages to best meet the needs of her clients. She has an extensive network of practitioners that she works with to find the service that best matches her clients' needs, budget, location, and personality. Examples include:
• Photography
• Food Preparation Services
• Placenta Encapsulation
Current Mentored Doulas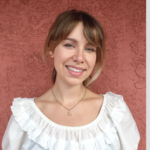 Savannah Howard is a new birth, reproductive health and postpartum doula in Vancouver. In 2015 she graduated from Emily Carr University of Art and Design earning a Bachelor of Fine Arts with a specialization in Film, Video and Integrated Media. For the past four years, Savannah has worked with youth in her community as a mentor for an after school film program offered at Templeton Secondary. In addition to that she has been involved with a lecture series called EMMA Talks that takes place at Simon Fraser University.
In the months following her graduation she took her first birth doula and postpartum doula trainings. What inspired Savannah to explore this field of work was her journey toward body literacy and informed choice when it came to her own reproductive health decisions. Savannah has trained with DONA (Doulas of North America) and Wise Woman Way of Birth. She is CPR certified through the Lifesaving Society and has completed the 18 hour breastfeeding course offered through Douglas College.
A belief that is central to her work is that each individual and/or family is deserving of (and entitled to) continuous, informed, non-judgmental and compassionate care. Savannah is particularly passionate about balancing research and evidence-based care with a humbling respect towards the magic of the process.