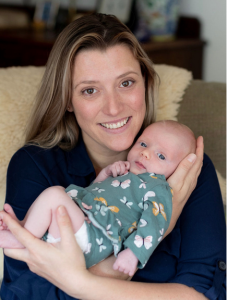 My journey as a birth support person and doula began a decade ago when I discovered my innate calling to support folks before, during, and after the miraculous process of childbirth. This work truly fills my cup and I love the never ending growing and learning that comes along with it. I attended my first birth as a student nurse in 2012 during a maternity rotation, and went on to do more specialized training in neonatal and postpartum care. At the start of 2014 I became a certified doula with DONA international through Doulas College.  Since then, I have had the privilege of assisting numerous families in embracing the transformative power of birth. Over the last ten years working as a nurse, I have gain valuable insights to complement the medical aspect of the birthing process. My personal experience with the birth of my own child has enhanced how I approach my practice as a doula. It was the most amazing experience of my life and I remain eternally grateful to my doula.
My diverse training and experience have equipped me with a comprehensive understanding of the physical, emotional, and spiritual aspects of pregnancy and childbirth. As an advocate, I ensure that all of your preferences are honoured by those around you so that all you have to think about is welcoming your baby into the world.
I firmly believe in the importance of fostering a sense of trust and connection with the families I serve by leaning in and listening to their preferences and choices through out their entire birthing process. I strive to establish a strong rapport with each family by building a strong foundation of trust so that we can build, follow and respect your birthing plan; ensuring that your voices are heard, preferences are respected, and choices are honored throughout the entire journey.
I truly enjoy holding space for mothers in a way that is nurturing and creates a feeling of safety not only in labour and delivery, but also in pre and postpartum care.
With a passion for providing excellent care, I strive to create a supportive environment that honors each mother's unique birthing experience. Together, we can create a birth experience that is empowering, transformative, and deeply meaningful for you and your growing family.