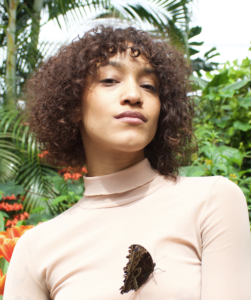 After years of volunteering at women's crisis centres, and empowering women through art and cultural events, I have somehow found my way home, to the world of birth work.
Advocating for women and minority people will always be my passion, and I believe that behind every confident birthing person, is someone they believe trusts their decisions, and is willing to not only support them but also advocate for them.
I chose to do my training with Doula Trainings International (DTI), as I find them ahead of the curve when it comes to language used surrounding birthing people and the birthing process. It is one of my goals to continue to push inclusivity amongst birthing spaces and practices.
I believe that all people should have the right to a safe, positive and comforting birth experience, regardless of sexual orientation, race, or gender. Every family makeup is unique, and this is what makes them all so special. I am excited to offer progressive, inclusive birth and postpartum services to everyone and anyone starting their family.