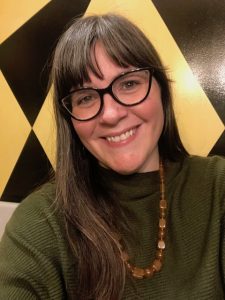 After the very special births of my own children, and the massive change that motherhood brought to my life, I felt called to be part of supporting others in their journey through birth and into parenthood. I attended my first birth as a support person in Oct 2012, and it rocked my world. In March 2014 I trained with
Birthing From Within
to become a childbirth educator, which radically changed how I offer birth support, along with shaping how I would teach classes. The idea of birth as a rite of passage, and making room for intuition to rise, these themes connected so deeply with my own experiences and those I was witnessing. Since
Jan 2015 I have been teaching with Dancing Star Birth, helping to educate hundreds of couples using a holistic approach to birth and postpartum preparation.
When supporting families through pregnancy and the postpartum, I aim to create a grounded, reassuring space using an evidence-based, client-centered approach. That looks like nurturing an environment of care that feels safe, and that isn't afraid of having the tricky conversations, or shying away from the big work of birth or parenting. I also prioritize staying up to date about current childbirth research & policies, which brings reassurance to clients that they are well-informed along the way.
For more about how we practice and our cohesive team approach:
Why Choose Us?
Douglas College/DONA Birth Doula training: (2013)
Rebozo Training with Gena Kirby (2013)
Birthing From Within Mentor Training (2014)
Breastfeeding Training Course (2015)
Postpartum Doula Training, IPPA (2016)
Infant Loss & Grief Training for Birth Workers (2019)
Masters in Spiritual Care, VST (currently)