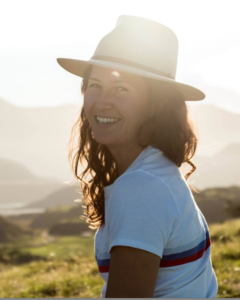 Emily Noronha
** Emily has already taken on all of her mentorship clients. If you are interested in doula services with Emily, please visit her website at https://www.mothersway.ca/ **
When I was younger, I had an innate curiosity for new life and a predisposition for empathy. I had a desire to help heal people. I grew up learning that listening with an open heart allowed people the opportunity to tell their story. My curiosity for life pushed me to explore life beyond Canada and to explore the multicultural nooks and crannies of different continents. I was able to see the colour, gain wisdom and become inspired by the people that surrounded me.
The path that led me to becoming a doula was written long before I knew where I would end up. Having the ability to help people find their power through education and making them feel supported, changes the birthing experience from a potentially scary journey to one where birth can be wholly embraced and welcomed. After having completed DONA certification, Motherwit Postpartum Doula training and a twenty hour breastfeeding course through Douglas College, I feel confident in my abilities to offer the necessary support to expectant families. In my care, I plan to help people realize their full potential to make informed decisions as a birthing person and as a mother/father.
*Having just graduated from the Canadian School of Natural Nutrition, I offer nutritional counseling as per request to help achieve the healthiest outcome for you and your baby.