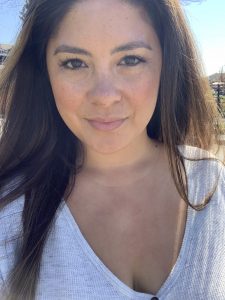 The events of 2020 brought me an abundance of opportunities that led me to fully recognize and actualize my true calling of supporting families and educating the community in the beautifully raw and unfolding process that is birth.
Looking back I've had the call to birth work since I was a child, however it came in the form of supporting animals in the birthing process.  I was fortunate to have grown up on a hobby farm in the Kootenays, surrounded by natural, physiological undisturbed birth. Recently, I have come to the profound realization that I was a birth worker as a child and that I was born for this work. My early years of holding space for animals during pregnancy, birth and postpartum has given me valuable understanding of the birthing process in human beings.
Education and information is key in making informed empowered decisions for your health, your family and your birth. I recognize that it is easy to get disoriented, overwhelmed and lost in the system. I am committed to making sure you know and understand your options with clarity, so you can make empowered decisions, feel respected and enjoy this once in a lifetime experience. My intention is to help you navigate the crucial moments that lead up to the birth, so that you feel confident in who you are and what your body and baby are capable of. You have everything you need already inside you, sometimes you just need a reminder.
I would love to share the information, education and techniques that I have learned over the years with you and your family.
I am a Certified Doula through Wise Woman Way of Birth as well as a Registered Yoga Teacher with over 300+ hours of continuing education, including Y.O.G.A. for Youth Training.  I am an active member of the Doula Association of British Columbia and am working towards being trained as a Wise Woman Way of Birth Postpartum Doula. I have a passion for learning holistic techniques to help navigate this journey we call life and have spent many hours educating myself in various energy healing modalities. Outside of birth work I practice and teach yoga and meditation, which is the base for many of my relaxation techniques.  I host regular Baby & Me yoga classes and am working on offering a prenatal yoga class.  I have always deeply connected to the wild earth medicine that is all around us, spending most of my free time out in Mother Nature with my dog Fiona. Nature has so much to teach us if we take the opportunity to connect to her and the deep intuitive knowing within us.
I would be elated and deeply honoured to hold space for you during this wildly powerful and vulnerable journey. Together we can set the solid foundation for your desired pregnancy, birth and postpartum experience.
I look forward to connecting with you.