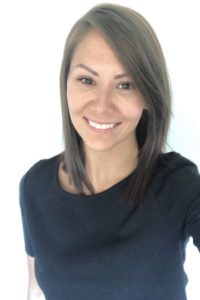 I am a student of DONA (Doulas Of North America) International and have trained with Mothering Touch, Passion for Birth, and The Institute for the Study of Birth, Breath, and Death. I have most recently become a Lamaze Certified Childbirth Educator. I am also enrolled in the Stillbirthday Birth and Bereavement Doula Training and have completed the CPR for healthcare providers course. I'm constantly participating in webinars, reading, partaking in community based events and expanding my knowledge in all things birth related.
My passion for birth education, birth itself, and postpartum care comes straight from the heart – I've always been amazed at what we can do with our bodies, and of what our bodies can do for us. One of my goals as a birth doula is to hold space and support others as they work through their fears in order to build their confidence and realize their true capabilities. I believe that empowerment is reached through connection and so helping people find the inner strength that is unique to themselves is part of what I strive for. I feel sure of the potential in affirmations, positive self-talk, and mindfulness and that the better you feel, the more you allow.
Supporting people through birth by offering physical comfort measures as well as emotional encouragement and assistance in a nurturing way can help make birth a positive experience. Having the resources to guide people to make informed decisions gives them trust in themselves and in their choices, whatever those may be. I love being a part of keeping birth memories alive and to understand and advocate for your birth, your way.